While the boys were away, I made a matching necklace and earrings! I <3 style="margin: 0px auto 10px; display: block; width: 320px; text-align: center;" alt="" src="http://i94.photobucket.com/albums/l107/invisible56/DSC02318.jpg" border="0">My hair is not that pixilated in real life.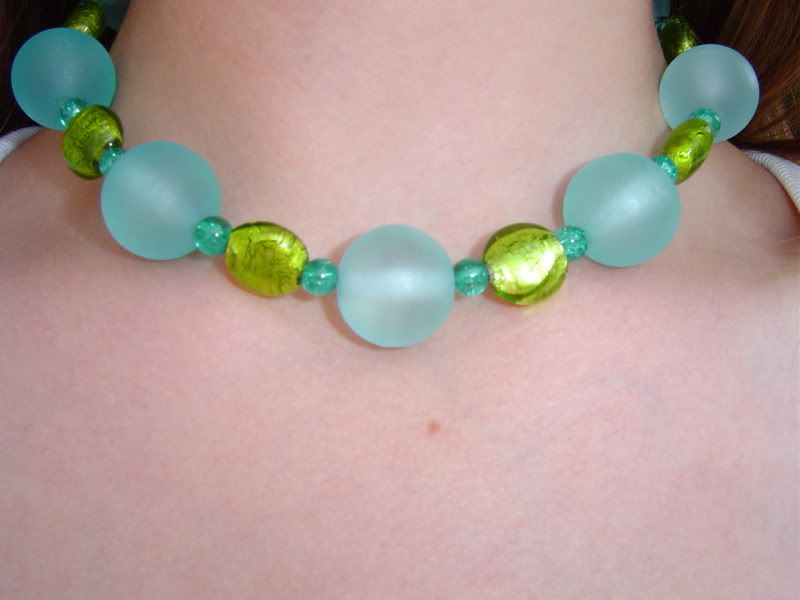 and because I made this pre-blog, and it is my very first wearable: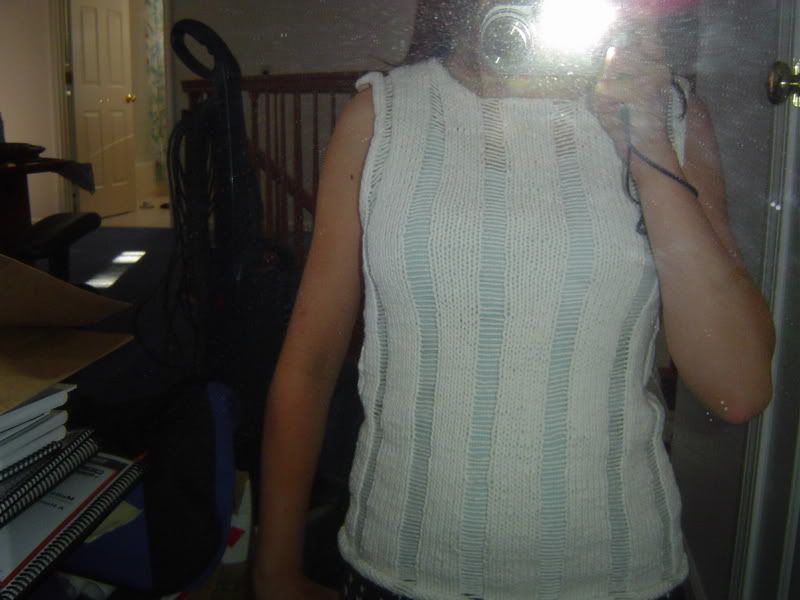 Accidentally on purpose, modified to use sugar 'n cream yarn. I'm wearing it right now!